Enjoy Local Dining | View All →
Explore Attractions | View All →
---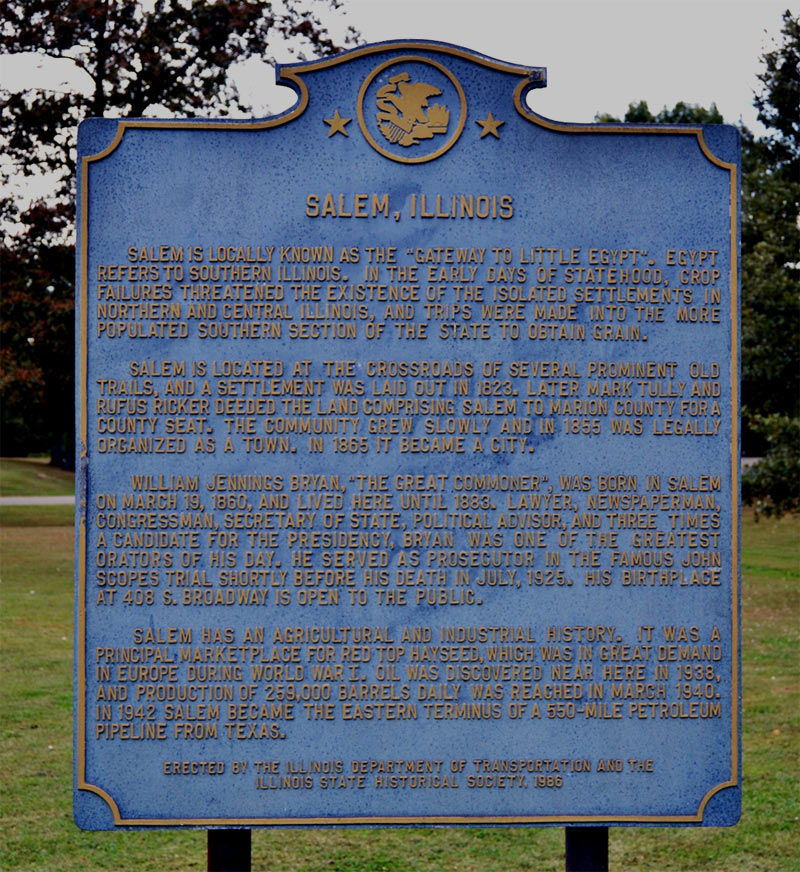 Our History
A walk through Salem is a walk through history. William Jennings Bryan – The Silver Tongued Orator – is one of Salem's most famous citizens. Salem is the home of the G.I. Bill of Rights, forged from the knowledge of Salem's own American Legion Post, pioneering recognition for those who have fought and stand ready to defend this country's honor.
The same aggressive spirit of the past pervades this modern community with its active volunteer support of architectural and historic preservation and beautification projects. An active Chamber of Commerce, Historical and Patriotical Commission and the Keep Salem Beautiful Organization are an integral part of the Community.
To speak of Salem is to speak of history, beauty, and solid American values that appreciate the past and are building for the future with Pride.